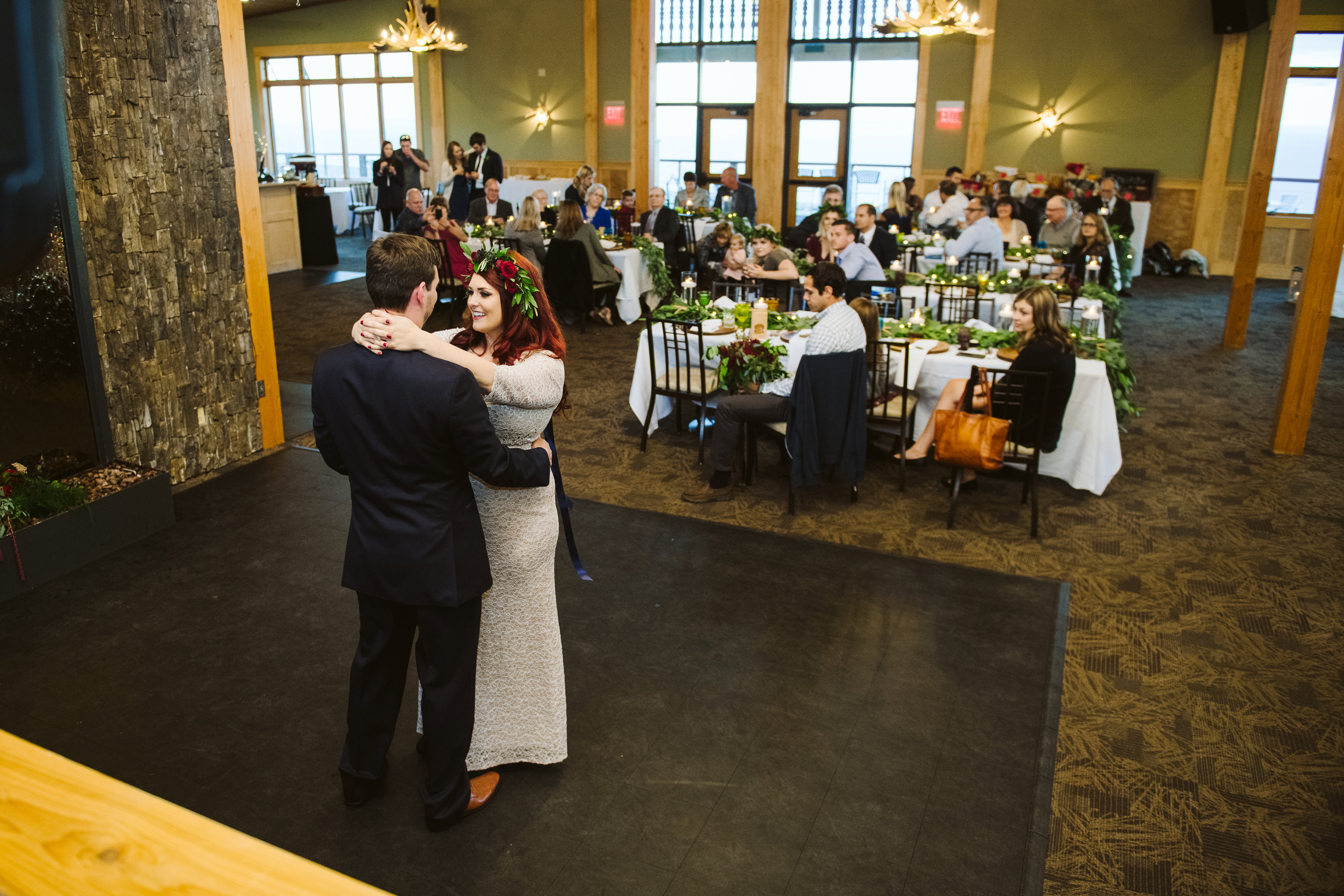 Fall along the North Shore in Cook County is incredible. Antsy and Mitchell's Summit Chalet wedding at Lutsen Mountains was no exception. The day started off when the couple shared a first look along the shores of Lake Superior followed up by a walk along the Sawbill Trail in Tofte. The fall colors just started to hit their peak, making for an incredible backdrop.
A short gondola ride later, we were on top of Moose Mountain with an amazing view of both Lake Superior and the Superior National Forest.
They then shared their vows with some of their closest friends and family on the deck of Summit Chalet overlooking Lake Superior. Such a beautiful site. Congrats to Antsy and Mitchell, thank you guys for letting me capture your wedding day!